NetEnt gaming system
In order to make you understand what place does NetEnt take in the world gambling industry, let us draw an analogy. We all know the brand Apple and its importance in the IT industry. And NetEnt software takes the same place, if we speak about the world of casinos.
All products from this brand from Sweden are of amazing quality. NetEnt has always managed to be at the cutting edge of technology and please its audience with unusual games, and it always seeks to be the first to master innovative technologies and has been dictating terms to the market for many years.
NetEnt slots are really unique, and they know no equals at the market. Graphics in the proprietary online casino software does not give competitors any chances. The company deals with the HTML5 casino game creation and was in the group of those developers, who have first sized the possibilities for the growth of mobile gambling.
It is difficult to find at least one online casino with a world name that would not use the proprietary gambling software from this vendor. Currently, NetEnt is a workplace of over 700 professionals from different fields of activity. Concerted efforts and many years of experience allow the brand to create new and unusual software for online casino each and every time.
Before NetEnt software became commercially successful, it has taken the manufacturer 6 years of hard work. During this period of time the company has managed to put together an excellent team, which consisted of hard-working programmers, analysts, designers, writers and other specialists.
The first mobile slot machines were presented at the end of 2011. At that time there were only three of them: Gonzo's Quest, Jack Hammer and Black Jack. For being able to give users and opportunity to enjoy good and qualitative gambling via their smartphones, developers have launched a full-fledged casino on the basis of the NetEnt gambling platform –Touch. Today the firm is actively expanding its portfolio of mobile solutions, and all its products are optimized for Android and iOS.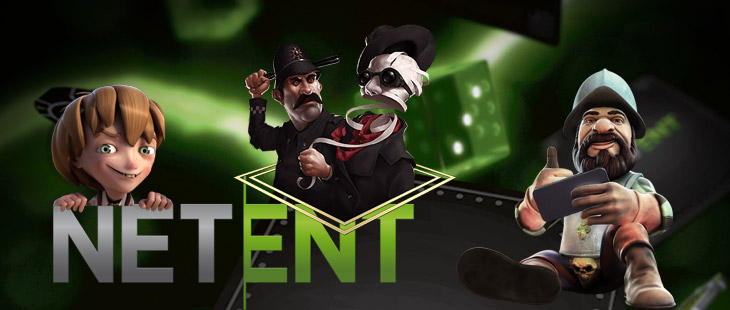 Operators of Internet casinos can try a unique product – the Gaminator3 gaming platform. It has everything necessary for the development of casino projects, and it also offers players a wide range of slots from the world's leading providers, including the brand NetEnt. If you have bought a platform by now, and you just want to expand your portfolio, maybe it is time to think of NetEnt slot machines for sale, which can be purchased separately.
NetEnt software: specificity
NetEnt online casino games have many competitive advantages. First of all, we should mention a high RTP percentage, which is considered to be a high-priority factor for any gambler.
NetEnt games created a real sensation in the industry with their high-quality visual design, cutting-edge technologies and incredibly high RTP. On average, the described software returns players from 95 to 98% of the amount of bets.
And now let us talk about graphics. NetEnt has managed to become the first firm, which video slots became even more qualitative than downloadable games. Previously, browser versions of slots left a lot to be desired, but because of the appearance of NetEnt slots this situation has cardinally changed.
Soundtracks and various visual effects have always distinguished NetEnt games. A group of artists manually draws all images to the last detail, and then they are transferred to a virtual environment.
Any and all NetEnt HTML5 games are really unique and have no comparable counterparts in the industry. The developer has concluded agreements with several companies, including Warner Bros Entertainment, which give him the right to produce unequalled thematic NetEnt slot machines.
We can't not to mention that NetEnt slots have a high dispersion. A single system, which unites absolutely all games of the Swedish developer, allows players to create prize pools of huge sizes.
Such jackpots are paid be NetEnt games with high dispersion, and the manufacturer has a lot of such products. The amount of a prize is really huge. We can mention Mega Fortune game as a striking example – in 2015 it has pleased one lucky person with € 17.86 million.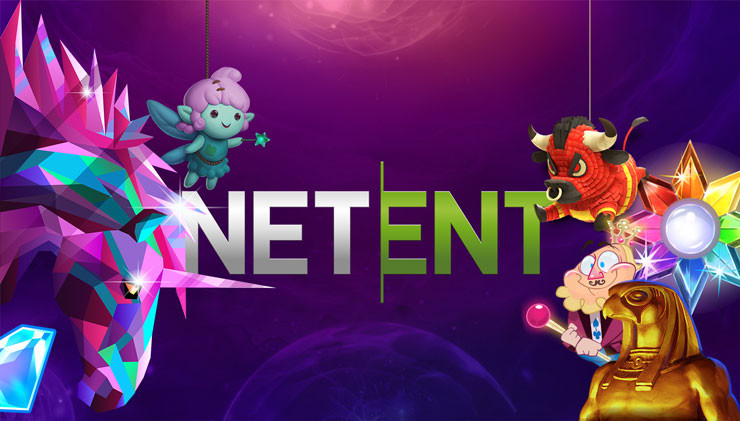 Every NetEnt HTML5 game has connected storyline, rather than randomly dropping bonus symbols, which are offered by many providers. Each slot machine presented by this company is a full-fledged game that can interest not only with big winnings.
Another specificity of NetEnt is the refusal of the cycle concept in regards to the payment of winnings. Sometimes the cycle is fast or medium, sometimes it is slow. In other words, you never know what to expect from unique products of the developer, and it only excites gamblers and adds a bit of spice to the gameplay.
Awards of NetEnt
Currently, the Swedish developer is one of the most famous and award winning corporations that produces gambling software. In 2017, the NetEnt software was presented in 10 nominations and has managed to receive the following honorary titles for three times:
Mobile Supplier – the best supplier of gambling software for mobile devices.
RNG Online Casino Supplier – the best vendor of software for online casino.
Innovation in RNG Casino Software – the best innovator at the gambling market.
Today the company has an international status: NetEnt software is developed not only in Sweden, but also in Ukraine, the United States, Poland, Malta and Gibraltar.
NetEnt slots
As we have already mentioned above, the company NetEnt is famous for its high-quality online casino software. Each player will easily distinguish a game from NetEnt from any other. The developer's portfolio has accumulated a wide range of true masterpieces of the gambling industry, so players are well-versed in its branded products.
Excellent graphics, great sound effects and gameplay bring gamblers maximum pleasure from the gameplay. Third-party companies regularly check the software so that the results of games are extremely honest. Independent checking always confirms the claimed RTP (Return To Player Percent).
Currently, the NetEnt software consists of more than 200 games suited to every fancy:
a wide range of advanced NetEnt HTML5 video slots;
popular table and card games in different interpretations;
games with an ability to hit the jackpot;
software for live casinos (with live dealers).
Today, the HTML5 casino game creation is the area of focus for the Swedish developer. And now let us consider which NetEnt slots operators need to buy in the first place.
The company has presented this newly-designed product in 2017. Meaningful negotiations with Global Merchandising Services and Emoji allowed developers to create a unique game, the attributes of which are epic and globally known emoticons. Every day they are used by people in online chats in order to help them to express emotions.
Like any other slot from the Swedish manufacturer, Emoji Planet has excellent graphics, many beautiful animations and an unusual musical component. The panel here is not typical for slot machines: lines, in and of themselves, are not available here. A winning combo here consists of images situated in adjacent cells. The slot has also 5 additional bonus options that are pleasant for many gamblers.
The video game is fraught with many mysteries and countless treasures left by ancient civilizations. The game will tell players a story of Gonzo, who, in a desire to become the only possessor of wealth, stole a map and ran away in search of adventure.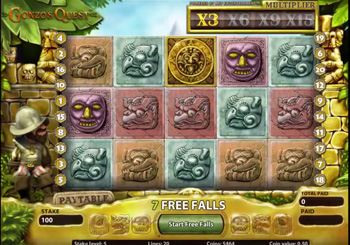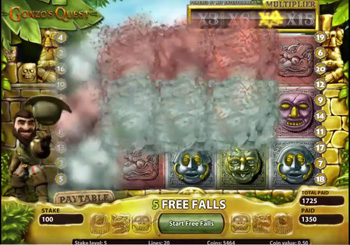 It is worth paying a special attention to graphics. Each element was drawn manually, and it has created a special atmosphere. Paving stones, ancient signs, lianas, waterfalls ...The game mechanics help players to plunge into the abyss of excitement.
It is impossible not to note a modern interpretation of the game, which received support for the virtual reality technology and became the first VR-slot that can be played for money. It is possible to play such a wonderful game on the NetEnt gambling platform.
Developers did their best to fully unveil opportunities of VR and created a true masterpiece. To date, the described slot machine for a virtual reality is the most colorful and fascinating, and has many interesting elements and a peculiar gaming environment. Every winning spin is accompanied by amusing actions of the protagonist.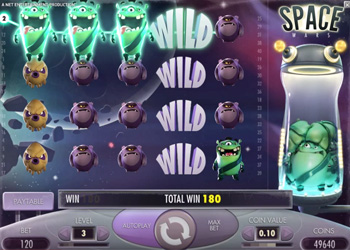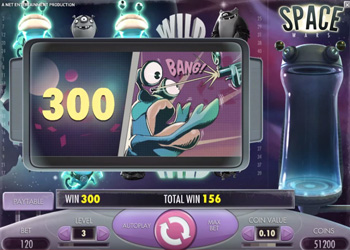 We can say that it is a product for fans of space and space battles. Representatives of different alien races act as symbols in the described game. Moreover, there are a many such symbols, so chances of winning money here are very high (however, as in any other branded slot machine). In a word, this is an ideal option for fans of interplanetary journeys and breathtaking adventures.
The theme of this game is Japanese anime. A nice Japanese woman will clap her hands after every win. She modestly stands on the left side of the reels and watches them spinning. The whole gameplay is accompanied with pleasant Japanese themes. For true fans of gambling there is an opportunity of a bonus bet with doubled amount of money, which increases prospects of success.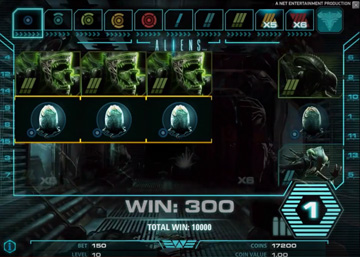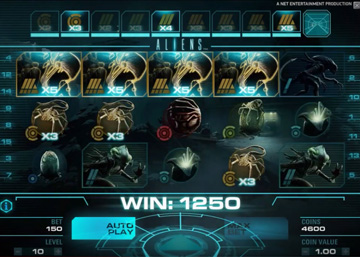 A game dedicated to a legendary tetralogy of films about Aliens – alien monsters. Players are transferred straight to a spaceship, which is attacked by these monsters. A variety of animations and characters that are drawn to the last detail make the gameplay very exciting.
Many fans of gambling still prefer retro style in games, and this gambling software was created exactly for this audience. Dynamic gameplay to some extent even relaxes. High-quality sound effects, colorful animations ... To be sure, NetEnt is, as always, at high ebb.
If you are would like to create an online casino, and you are looking for a reliable product for your project, we recommend you to take an advantage of a unique offer – the Gaminator3 platform. It is an innovative system, which includes proprietary NetEnt software.